AFTERLIFE 1st General Assembly Meeting
12 Nov 2018



After the first year of Afterlife project, the 15 European partners have gathered in VTT facilities in Espoo, Finland, to discuss about the current results and the next activities.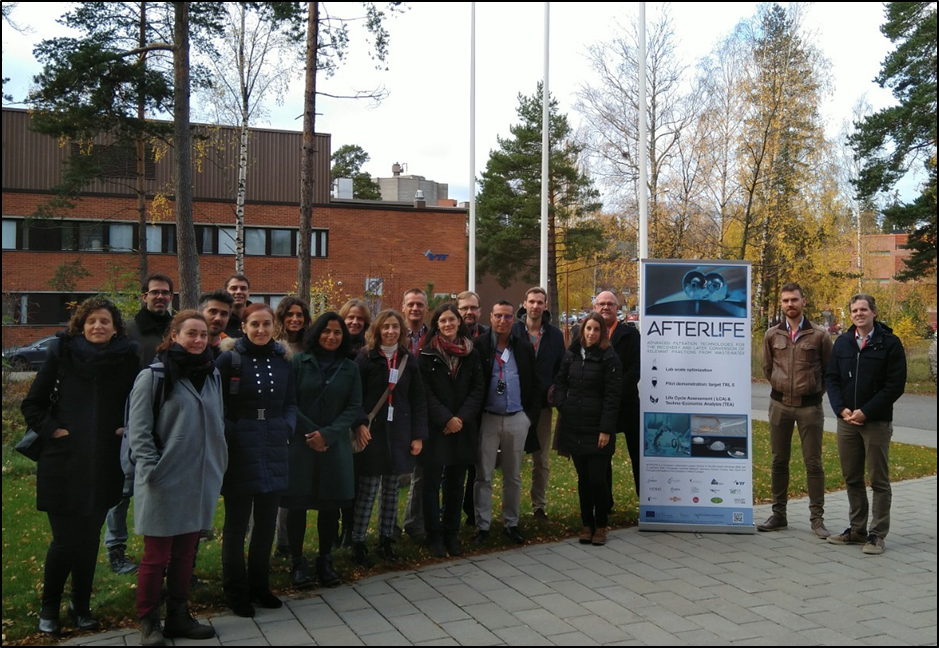 This first-year of work ables to give a clear view of which compounds are going to be recovered out of the wastewater coming from three water-intensive food companies, processing citruses (Citromil), cheese (Heritage 1466) and sweets (Jake). Proteins and sugars will directly be used in fermentation tank to produce Volatile Fatty Acids (VFA) that will feed specialized microorganisms to produce polyhydroxyalkanoates (PHAs). Flavonoids, limonoids and essential oil are recovered in the process for food, cosmetic or pharmaceutical valorisation. The membrane filtration units in the first step of the process also provides an ultra-pure water stream. Finally, according to the zero-waste strategy, all the residual products will be changed into biogas and digestates used as good quality compost. As the leader of WP2 – extraction and purification of the secondary metabolites – Celabor handles the flavonoids, limonoids and essential oil valorisation.

For further information on AFTERLIFE project or to follow the evolution of secondary metabolites purification, please feel free to visit the project website (http://afterlife-project.eu/) or to contact Dr. Marie-Caroline JONVILLE (mcj@celabor.be) directly.