QUALITY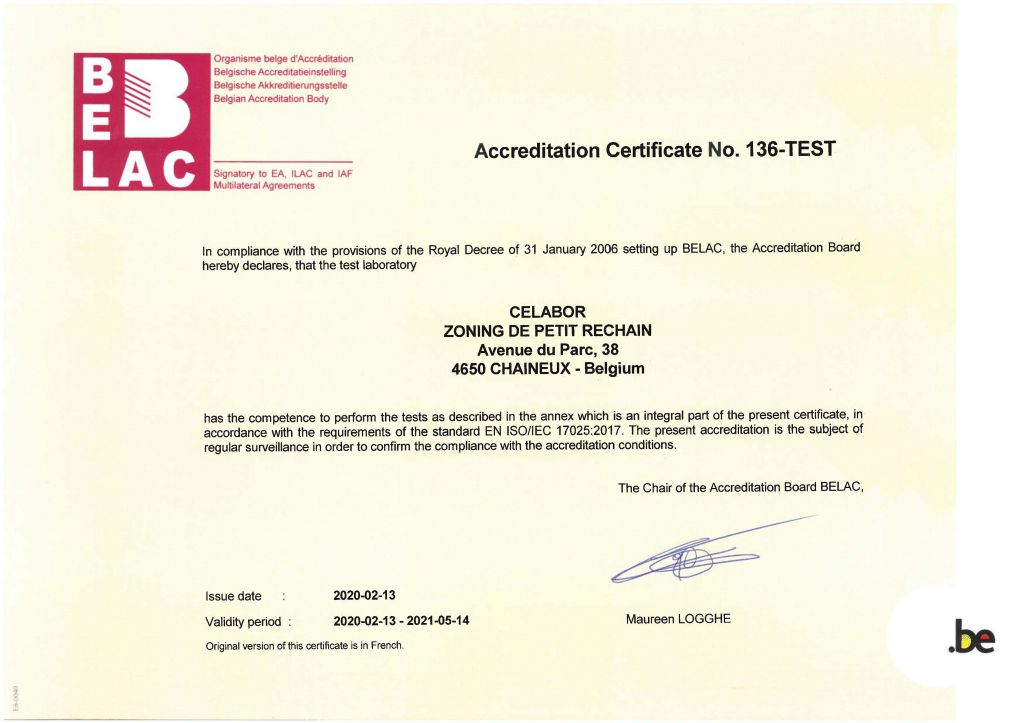 For all employees of CELABOR, quality is about guaranteeing its clients the most reliable results possible by implementing a Quality system in compliance with ISO 17025.

This standard encompasses all the requirements of ISO 9000 regarding Management, and furthermore demands that the laboratory proves its technical expertise for the methods of analysis it uses. For each accredited method, validation work is systematically undertaken: control of the method, competency of the staff, conformity of equipment, etc.; all the elements that could influence a result must be controlled and the laboratory must be able to prove it. These requirements ensure a Quality you are entitled to expect.
CELABOR is constantly improving its Quality system in order to meet the ever more specific demands of its clients. To do this, CELABOR regularly conducts satisfaction surveys among its clients. In this context, our clients recognise in us true dynamism, expertise, quality in contacts, flexibility, results and a good price/quality ratio in the services offered.
..