Welcome to Job Tchoumtchoua, our new expert!
15 Oct 2018



In July, CELABOR welcomed in its team a new expert in extraction and chemical characterisation of natural products: Job TCHOUMTCHOUA.

After obtaining a Bachelor of Science in Biology and a Master of Science in Physiology at the University of Yaounde 1 in Cameroun, Job TCHOUMTCHOUA worked for several years in various research institutions in Greece. Notably, at the Hellenic Research Foundation, at the Hellenic Pasteur Institute, and at the School of Pharmacy of the University of Athens where he obtained a PhD in Pharmacognosy and Natural Products Chemistry in 2016. During his PhD thesis, he acquired advanced skills in extraction, purification, and structural elucidation of compounds from natural origin, as well as the evaluation of their biological properties in vitro and in vivo.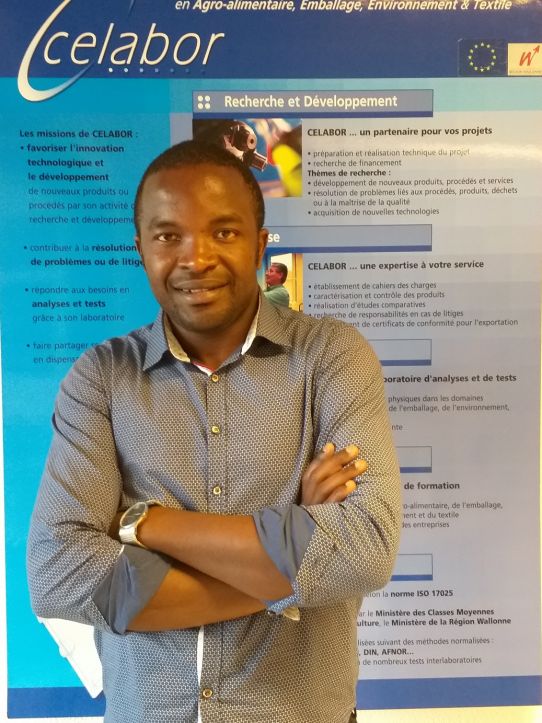 During the last two years, Job TCHOUMTCHOUA also worked as postdoctoral researcher at two universities in France, The University of Reims Champagne Ardenne and The Univervisity of Picardy Jules Verne successively. These experiences enable him to enhance and deepen his know-how in the methods development for the analysis of complex matrices and the dereplication of secondary metabolites from diverse origins using LC-MS and NMR.
His expertise in these fields and his multidisciplinary background will be put to the profit of CELABOR not only for the setting up of national and international R&D projects, but also for the development of new methods of analysis and purifications of natural products.