The EXCornsEED project
03 Août 2018



CELABOR participates in the European EXCornsEED project on the extraction of functional ingredients from biorefinery residues for a total budget of € 7.2 million.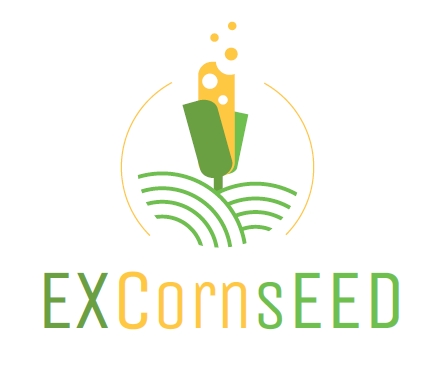 The EXCornsEED project brings together 13 partners from 8 European countries and has a budget of 4.2 million euros from Bio-Based Industries (BBI-JU) under the Horizon 2020 program of the European Union.

CELABOR participates in this project aimed at developing sustainable technologies for the production of functional ingredients that can be used in the food, chemical and cosmetic industries. These ingredients will be produced from residues from the biorefinery of corn (co-products of bioethanol and biodiesel production). The kick-off meeting of the EXCornsEED project took place the 13th and 14th June 2018 at the University of Rome Sapienza (Italy). The duration of the project is 3 years and a half. Coordinated by the University of Rome Sapienza, the consortium consists of 13 partners from 8 European countries (Italy, Slovakia, Romania, Spain, Belgium, Switzerland, Germany and the Netherlands).

The EXCornsEED project is part of the European goal of transforming traditional bioethanol production into a new, more sustainable biorefinery concept. In line with the European Union's bioeconomic strategy and in line with the new concepts of circular economy, this project promotes a better use of resources to make their exploitation more sustainable and respectful of the environment. Thus, the project aims to combine chemistry, biology, engineering and biotechnology to develop and validate sustainable extraction, purification and concentration technologies applicable to the biorefinery in order to extract from its secondary effluents, proteins and other bioactive compounds (peptides, polyphenols, amino acids, fibers, etc.) for later use as ingredients in food, chemical and cosmetic products.

BBI, the project's financing entity, is a public-private partnership (PPP) that brings together the European Commission and the major European industries related to the bioeconomy. It has its own budget to mobilize projects, partly financed by private capital and partly by the EU H2020 framework program. In this public-private partnership, the industry is represented by the BIC consortium, of which CELABOR has been a member since 2016.