Involvement of CELABOR in the VERDIR platform: the EXTRATECH project
23 Jan 2018



The VERDIR center of excellence "Valorisation of the Environment through Sustainable Rehabilitation and Responsible Innovation " is an original and innovative approach carried by the University of Liège, which aims to take advantage of unavoidable energies and brownfields, based on the three pillars of sustainability, which are respect for the environment, social equity and economic performance. To this, the VERDIR cluster adds a fourth pillar, the one of the creation of knowledge and know-how, through the sharing of knowledge, to improve also the well-being and the quality of life of the inhabitants of the Basins of Liège and Sambreville.

Within this framework, several departments of the University of Liège and CELABOR have joined forces to submit a project portfolio named "Tropical Plant Factory" (TPF) in the ERDF 2014-2020 programming. The aim of this portfolio is to rehabilitate a brownfield site in Liège Basin (ACEC site in Herstal) to plant a greenhouse for the cultivation of plants with the aim of extracting high added-value molecules.

TPF is composed of 6 projects aiming at the design of the greenhouse and its energy optimization from unavoidable energies, the evaluation of the potential of the plants and the impact of the their culture conditions on the targeted molecules yield, the development of extraction and purification processes, the identification and the determination of the molecules and finally, in the philosophy of a circular economy, the valorization of the fibrous residue after the extraction of these molecules.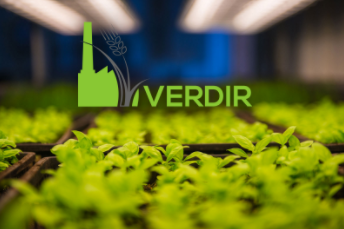 CELABOR is leader of the project "EXTRATECH" which aims at the development of extraction processes for molecules with high added value. The tasks assigned to CELABOR in this project are the treatment of biomass by extraction technologies, the coordination, the development and the optimization of extraction processes at laboratory and pilot scales. This includes the preparation of the raw material (grinding and drying), the extracting and post-processing stage of the extracts (concentration / drying), the study of the scale-up of the processes and the supply of residual biomass. Processes with a low carbon footprint (less energy-hungry, using less petrochemical solvent or favoring the use of bio-solvents) will be favored. Among these technologies, special interest will be given to pressurized solvents (subcritical water, supercritical CO2, etc.) and to the development of industrializable models, in continuous mode if possible.

Since February 2017, 2 plant models have been selected based on economic interest for certain metabolites that are present for application in the pharmaceutical field. Cultivation and extraction trials are currently underway.

Here is a link to a presentation poster of the TPF portfolio presented during the open day of the Institute of Botany and the Plant World Observatory of the University of Liège as part of the 4th edition of the Fascination of Plants day in June 2017.