The goal of the project
BYPROVAL
is the development of a combination of valuable compounds extraction and biogas production as a new valorization pathway for by-products of the fruit and vegetable industry.
Fruit and vegetable waste management can be very expensive for a business while they often contain
valuable bioactive plant components
that are of great interest to the food, pharmaceutical, and cosmetic industry. Simultaneously, the biogas sector in the long term will be more dependent on organic waste materials in order to operate sustainably.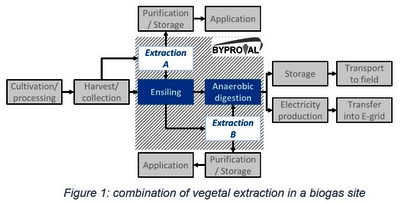 This proposal completely fits the current trends in by-product valorization which targets the increasing of the added value, which means the migration from low-value valorization (organic fertilizers, pellets for feedstocks…) to high-value specialty (functional ingredients, health ingredients).
Valorization of fruit and vegetable by-products in houses is not attractive for the food producer himself, especially when the industry is in a mature state.
BYPROVAL
provides a solution for the requirement to find a new player for the extraction treatment of the fruit and vegetable by-products. Indeed, the project's concept is to develop
a ready-made solution
with an integration of the extraction treatment on biogas production site by studying compatible processes with existing equipments.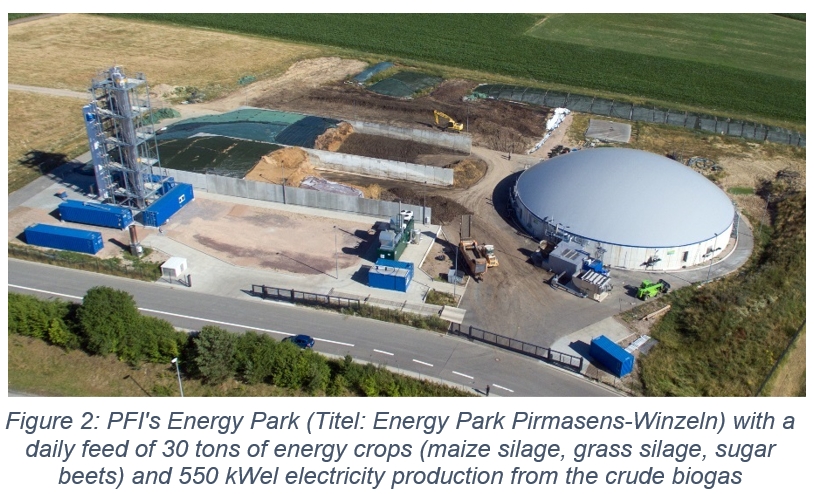 The purpose of the collaboration is to combine the
complementary research fields
into one process concept for valuable compounds, "
green" extraction
and
biogas production
. Furthermore, the collaboration will strengthen a fruitful cooperation for future cross-border activities. The goal is to achieve a
synergistic effect
by coupling the excellences of both partners for optimized research performance that could not be achievedwith the single partners.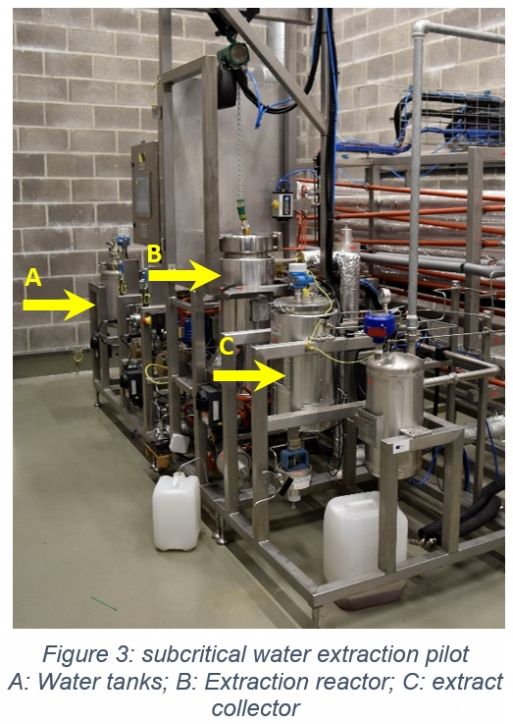 This project is a real opportunity for the food ingredients and cosmetics sectors to stand out and to develop new products with high added value.
CELABOR will be in charge of the extraction development. Two types of molecules will be extracted: polar - antioxidants (polyphenols,...) and non-polar - carotenoids.
Polyphenols will be extracted by subcritical water. Concerning non-polar molecules, a
new innovative technique
which can be combined with the production of biogas will be developed: the extraction of apolar molecules by microemulsion in comparison to extraction by oil.
Project partners:
- CELABOR (Wallonia, Belgium) is in charge of identification of active molecules and development of green extraction
- PFI (Biotechnology, Pirmasens, Allemagne - coordinator) focuses on the production of biogas
Project website:
http://www.byproval.eu/