Florpro Project: promoting biopreservation agents in fresh food through packaging
28 Fév 2014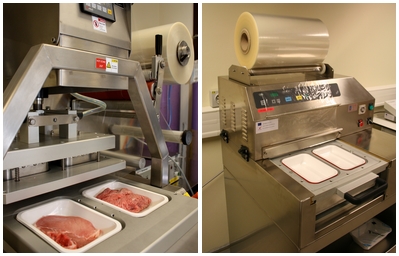 Since 2013 and with the financial support of the Walloon Region, CELABOR has been participating in the Florpro Project in association with the University of Liège and five food manufacturing companies. The aim of this project is to extend the shelf-life of refrigerated foods thanks to bioprotecting bacteria (see Newsletter from 07/22/2013).

In addition to the research carried out on the biochemical alterations of preserved foods, CELABOR takes part in modified atmosphere packaging optimization. The headspace composition is one of the most important factors in the selection and growth of bioprotecting bacteria which compete against pathogenic and spoilage microorganisms. To accomplish this task, CELABOR relies on its experience in packaging optimization and its fully equipped lab with pilot apparatus.

Moreover, CELABOR will have to make sure that the packs currently used by the manufacturing companies suit the biopreserved foods. For this matter, we will build on our expertise and physical characterization equipment of packaging materials (gas permeability, heatseals strength, optical properties, etc.). This method will allow the selection of new packs ensuring the best possible preservation for the new foods issued from the Florpro project.